UISG Campaign
In Laudato Sí, Pope Francis has underlined the fundamental connection that exists between the environmental crisis and the social crisis that we are currently experiencing and asks us for a personal and community ecological conversion. He often reminds us "everything is interconnected." "Sowing Hope for the Planet" is a project in which every Sister whose congregation is a member of UISG, and their connections are provided with an opportunity to make a difference in our care of the planet. This project is a collaborative effort of the JPIC Commission in the name of UISG and the Laudato Si Movement.
---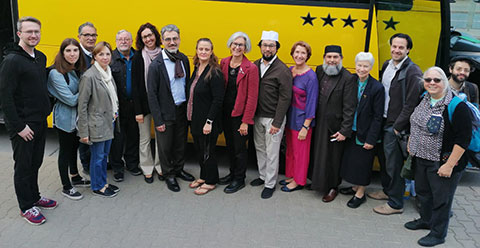 Peace Pilgrimage to Kyiv, Ukraine
Last week, Sr. Sheila Kinsey, FCJM, represented the Commission on a Peace Pilgrimage with other religious to Ukraine. This journey by an ecumenical group of spiritual leaders was in response to the appeal of Vitali Klitschko, the mayor of Kyiv, for religious leaders to come to Kyiv. We seek to create space and humanizing energy to enhance the protection of civilians, reduce violence, and accelerate an end to the war:
We are here to be of service and in solidarity with those who are suffering as well as with our religious partners.

We will participate in prayer and accompaniment.

We hope for a wave of subsequent delegations whose presence will help to create the conducive space and energy for a just peace, creative nonviolent actions, and to end the violence.
By responding to a Ukrainian request for religious leaders to be present in Kyiv with the people of Ukraine, we are praying to stop the bombing, an end to hostilities and conflict, and for a just peace in Ukraine. We seek to generate spiritual presence and energy, to be in solidarity, and help to transform the conflict. This will be done through prayer, listening and attentiveness, pastoral accompaniment and solidarity with those who are suffering from injustice, assisting with local distributions of food or medical material, connecting religious and civil society leaders and wide-spread publicity. We hope this will encourage a wave of subsequent delegations, humanitarian assistance, effective diplomacy, and creative responses to strengthen the human community to persist in trying to save lives and end killing.
Let us be especially mindful of the actions of Pope Francis with his solemn Act of Consecration of humanity, and Russia and Ukraine in particular, to the Immaculate Heart of Mary. "This Act of Consecration is meant to be a gesture of the universal Church, which lifts up to God, through his Mother and ours, the cry of pain of all those who suffer and implore an end to the violence, and to entrust the future of our human family to the Queen of Peace." ( Letter to Bishops for The Act of Consecration to the Immaculate Heart of Mary—March 21, 2022)
We appreciate your prayerful support during these days of journey with the situation in the Ukraine.
Please follow this link for more information and the press release.
---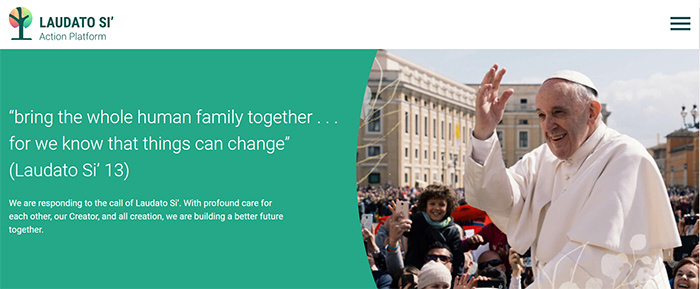 .
The Dicastery for Promoting Integral Human Development's Laudato Si' Action Platform is a space for institutions, communities, and families to learn and grow together. You are warmly invited to join this community. Your unique "culture, experience, involvements, and talents" are needed on our journey towards greater love for our Creator, each other, and the home we share." (LS 14). For more information, go to the LSAP website at: https://laudatosiactionplatform.org/
posted 6/15/2021
---
| | |
| --- | --- |
| Pope Francis on the Laudato Si' Action Platform | Creation Care Prayer Network Webinar |
posted 6/03/2021
---
LAUDATO SI'
Sowing Hope for the Planet
has a YouTube channel, Planet Hope,
where we post informative videos and
recordings of webinar sessions.
Please visit the channel!
Caring for Our Common Home
Caritas Sisters of Jesus
We ask Mary to help us make this
world more fraternal.
Daughters of Mary Immaculate - Marianists
We Are Sorry Mother Earth, composed by Sr. Nivis Tatah
Essentially Beautiful, words and music by Sr. Alphonsa Kiven, Tssf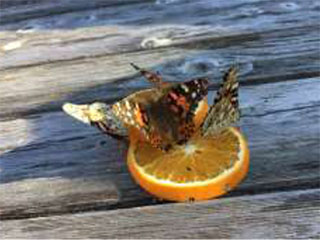 Life Cycle of the Butterfly
St. Clare of Assisi Region
Sisters of the Sorrowful Mother
Oshkosh, Wisconsin.