BACK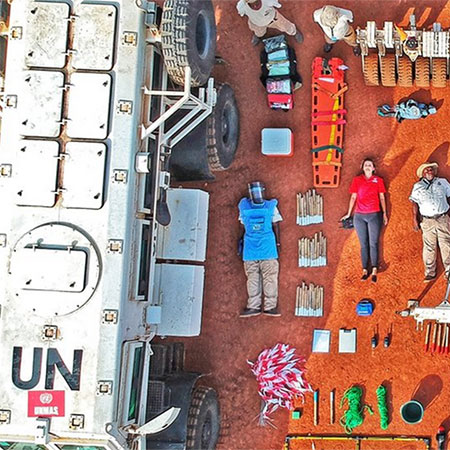 INTERNATIONAL DAYS FOR APRIL, 2020
INTERNATIONAL DAYS OF OBSERVANCE IN APRIL, 2020
4 April—International Day for Mine Awareness and Assistance in Mine Action calls for continued efforts by States, with the assistance of the UN and relevant organizations, to ensure that landmines and explosive hazards in war torn countries are found and destroyed. Mines pose a serious threat to the safety, health and lives of citizens in those areas.
Other resources with a focus on mining are available on www.sowinghopefortheplanet.org:
6 April—International Day of Sport for Development and Peace signifies the positive influence that sports can have on the advancement of human rights, and social and economic development.
7 April—World Health Day [WHO]: "Universal health coverage is WHO's number one goal. Key to achieving it is ensuring that everyone can obtain the care they need, when they need it, right in the heart of the community." 2020 Theme: Support nurses and midwives
22 April—International Mother Earth Day recognizes a collective responsibility to promote harmony with nature and the Earth, to achieve a just balance among the economic, social and environmental needs of present and future generations of humanity. 2020 Theme (https://www.earthday.org/): You Have The Power To Change The World. This year marks the 50th Earth Day!
Other resources with a focus on earth and Laudato Si' are available on www.sowinghopefortheplanet.org:
English:
Spanish: